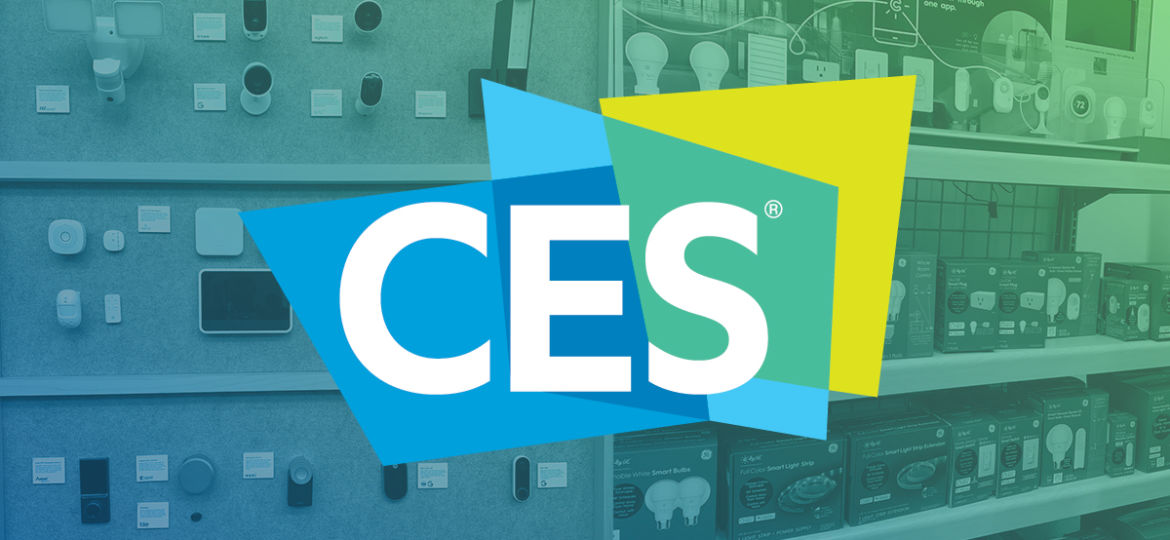 3

things CES taught us and why they matter in

2020

We're not going to be one of those articles that keeps you in suspense. Here's our brain dump:
Amazon and Google won the smart home race.
There's plenty of room for smart LED category growth.
Bundling installation matters for everything.
Let's unpack all this.
Why Amazon and Google won.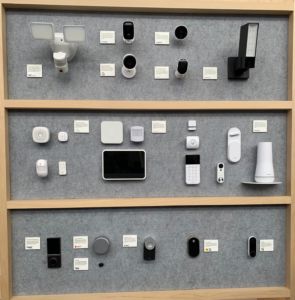 One word: presence.
Google was EVERYWHERE at CES. They had one of the biggest footprints (and even branded the monorail cars). Where they grabbed our attention though was their staff presence. Any other smart home manufacturer booth you visited had Google staff on site to discuss integration with Google Assistant. This sent a clear message that Google, and the smart home, are inseparable.
Amazon had less of an "in your face" presence, maintaining an elaborate booth in the Venetian where you could walk through your day-to-day routine with Alexa connected devices (just like Google). Across the floor Echo's and Dot's were just as visible as the Google Mini for controlling products on demand.
The greatest presence both manufacturers shared was prominent space on product packaging. Gone from the smart device ecosystem were mentions of the other platforms. If you were a homeowner or a techie trying to follow the trends, it was clear that Amazon and Google are no longer the favorites; they won the race. We're excited to see what greater clarity, and enhanced security, can do for smart home in 2020, and look forward to helping customers adopt either
Smart LEDs are more than just bulbs.
Smart bulbs have captured everyone's imagination; however, the new stars of the smart LED movement are ready for prime time (and maybe programs, too?).
Connected LED strip lighting was omnipresent. Capable of being set up in minutes with adhesive backing and several battery-powered options, people's undercabinet lights are in for a change. As efficiency programs transition their lighting programs, having a look under the cabinet could breathe new options into rapidly changing programs. Philips, Wiz Lighting, GE and other brands had product.
Speaking of Current by GE, we were excited to check out their wireless dimmers and switches. They have a low profile and adhere to the wall with adhesive backing (we sense a theme going on here). What made us most excited was how these products could fill a void in the renter market, or with homeowners not quite ready to cut the power and wire a dimmer.
We ran into connected table lamps, ceiling tiles, and other configurable smart LED tech, which only showed us that there's a lot of room for the Smart LED category to grow, and us with it.
Installation for everything.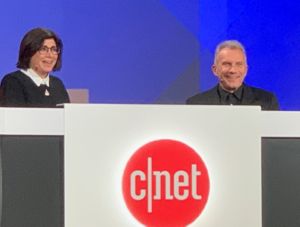 We ran across Home Advisor and Handy, two companies that connect consumers with pros based on their service and installation needs.
What struck us before our conversations were that installation support was only for more complex, complicated products, like heat pump water heaters, and not lighting bundles. We were wrong; apparently, support for simple installations, changing a showerhead, installing LEDs, and helping to configure smart home set-ups are quite popular.
Accessibility and equity were two topics weaved throughout the conference (we got to see Joe Montana interview with AARP on both). As technology becomes more transferrable in supporting all customer types based on price and availability, having a qualified network to facilitate installation is becoming more important and something we're committed to.
2020 could be a big year for the smart home and connected lighting, and helping customers get it all installed just right. We're glad we kicked off the new year some valuable market intelligence. Now we're ready to dive in to help you better meet your sales and program goals.
Contact Mark or Casey if you want to learn more about our CES experience (or just how much Casey lost at the casinos).