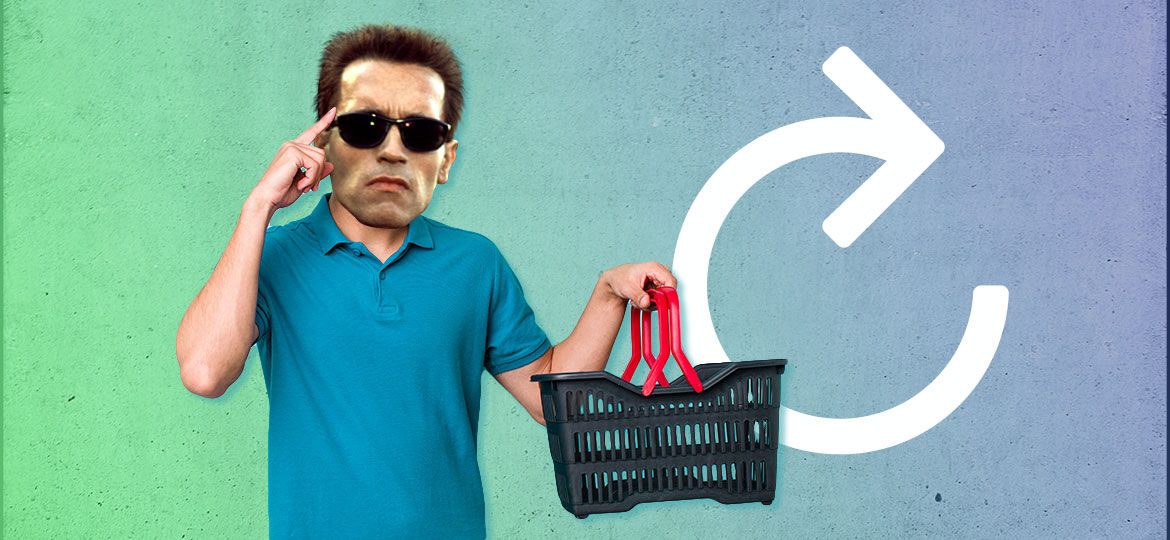 Keep Your Customers Coming Back with LTOs
"I'll be back."  
The Governator was on to something when he said that. Who knew this pithy three-word phrase laid the foundation for successful e-commerce strategy adopted by companies ranging from Target to TechniArt? 
We're talking about being omnipresent in your customers' minds through frequent promotions and offers. We refer to these things as limited-time offers and flash sales in our organization. Here's a rundown on why they are the bees' knees when selling stuff on the Internet, especially the products and equipment supported by utility program incentives. 
People don't know what they need until you tell them.

 

People want to buy, not shop. 

 

Utilities and energy programs always have the most compelling offers. 

 
Let's unpack all this.  
Yes, it's very Steve Jobs for us to make a statement saying that people don't know what they want until you tell them, but this is a thing in the world of energy-efficient products and technology. People rarely hear about advanced power strips, heat pump water heaters, or thermostatic shut-off valves from someone who isn't their utility.  And if they do, they have no idea how to use them. Once you can get them to focus on evaluating a product vetted and discounted by their utility (the folks responsible for powering homes safely), you have their attention. Isolating the offer through a dedicated e-commerce storefront does just that.  
People are inundated with so many marketing messages that Google developed a "promotions" tab in Gmail almost ten years ago. About half of the U.S. population who uses email has a Gmail account, meaning a large majority of customers have been preconditioned to react to promotional offers for a decade. If you want your customers to participate in your programs, you need to have your offers in their inbox on par with the companies they support at least once a month. It's how people buy what they need. They rarely go shopping; they go "buying" based on offers served to them primarily through email from the brands and organizations that matter most to them.    
The greatest strength of utility programs is that they can always offer their customers the best deal in town when they apply their incentives instantly at the point of purchase. Resellers must abide by the minimum advertised pricing set by manufacturers (even Amazon), so when you can apply a $75 instant rebate on the Nest Smart Thermostat combined with a $30 manufacturer discount, customers now have a $24.99 offer available only through a utility-sanctioned experience. There are no greater marketing hooks than "lowest price possible" or "act now – offer expires soon" to grab customers' attention. Winning on price matters, especially online. Utilities can dominate e-commerce because of this paradigm.  
We are all for selling things online in any way possible; we always gravitate to limited-time offers and flash sales because it's the best experience for all involved – the utility program team, customers, and yours truly. When you combine the lowest price possible with a curated product recommendation, you have a reason to be back in your customer's inbox each month with a new offer.