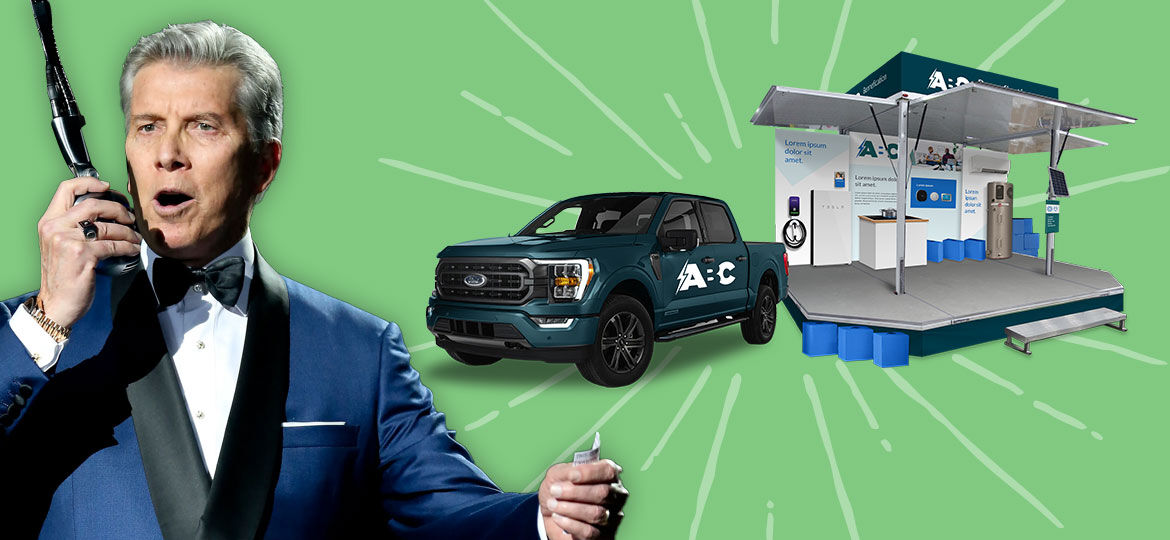 INTRODUUCCCING… THE BENEFICATION LAB!
The future of energy is here. Beneficial electrification. Utilities and energy providers need to educate their customers about this disruptive shift with an omnichannel marketing and awareness approach. The challenge of explaining a multifaceted concept like beneficial electrification to a customer becomes a much easier proposition when they can experience firsthand what new technologies can do for their home. That is where we come in with the "Benefication Lab." Our mobile, hands-on beneficial electrification experiential pop-up exhibit helps customers grasp and understand the core tenets of electrifying their home while giving them a direct pathway to get started.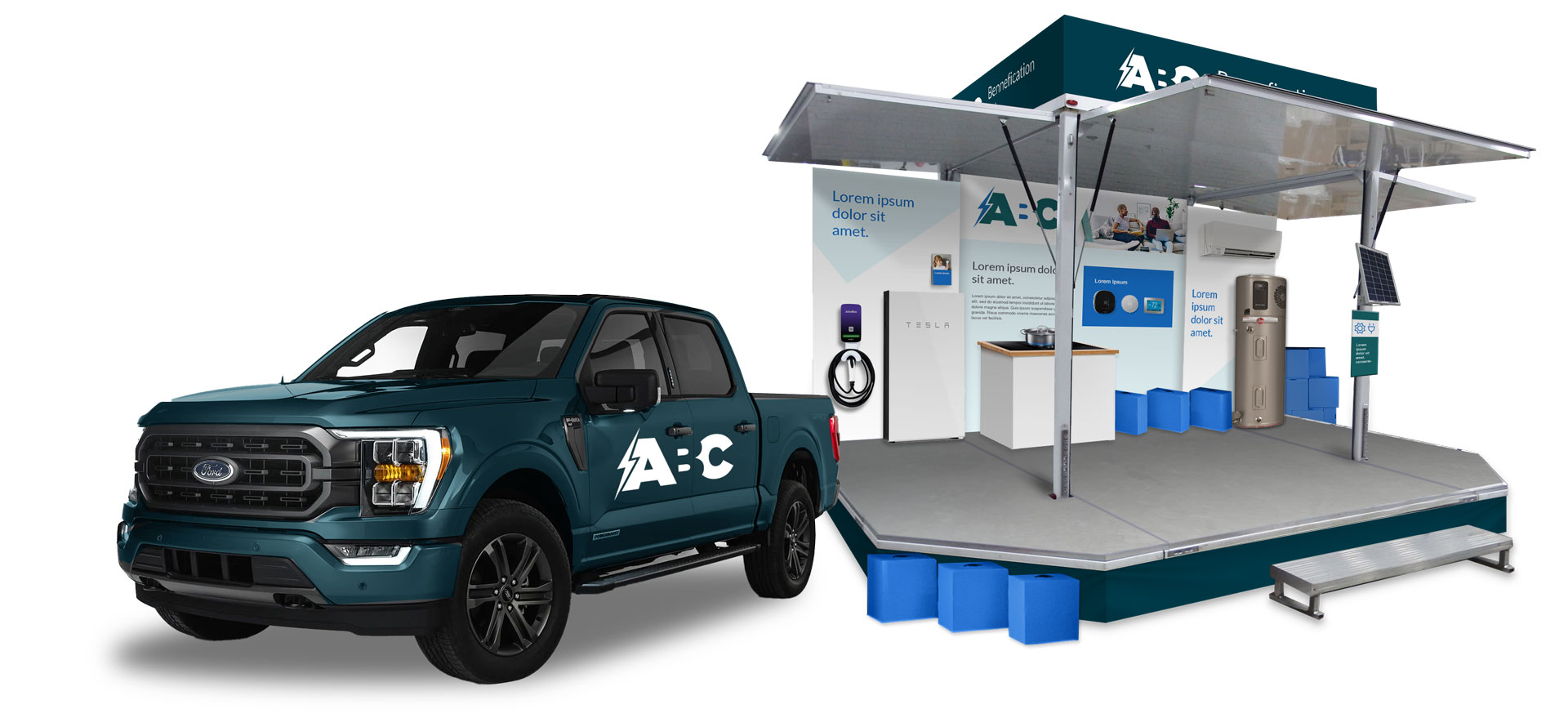 The Benefication Lab can help orchestrate cross-portfolio collaboration for energy efficiency, demand response, and electrical vehicle initiatives, serving as the unifying, omnichannel experiential strategy that harnesses the power of all an organization's initiatives to their customers' benefit.
What can it do? You mean, what CAN'T it do!
Deliver quantifiable energy savings for a residential portfolio by distributing energy-efficient kits and smart thermostats.
Connect customers with digital engagement initiatives, specifically through Marketplace or other targeted e-commerce initiatives.
Target key customer segments to ensure equity in energy efficiency program delivery.
Conduct intake for interested customers and funnel leads to participating installers and contractors for efficient equipment upgrades, e.g., heat pump water heaters and air-source heat pumps.
Train interested contractors and installers on installing efficient equipment, such as heat pump water heaters or battery storage.
Sign up customers for Home Energy Assessments.
Educate customers on new, emerging electrification technologies with hands-on displays for Level 2 vehicle chargers, induction cooking, heat pump water heaters, and air-source heating.
Explain federal, state, and local incentive programs, such as the Inflation Reduction Act provisions, to customers and tell them how they can take advantage.
Draw customers and traffic to stand-alone program initiatives like municipal recycling, light bulb swaps, and other civic initiatives.
The Benefication Lab can pop-up anywhere and everywhere people congregate, i.e., county fairs, home shows, HVAC contractor training events, fall festivals, PTO meetings, blood drives, food truck festivals, farmers markets, craft fairs, professional sporting events, art festivals, block parties, businesses and anywhere you can imagine.
The task of driving customer awareness and action to adopt these emerging beneficial electrification technologies is monumental, requiring an unparalleled focus on each customer's situation and expectation. There is no better catalyst than the Benefication Lab for this level of engagement.
Interested in learning more about the Benefication Lab or want one for your market? Drop us a line at sales@techniart.com.